Reaching Out to Young Musicians
Since 2006, an important component of IRSA's mission has been to foster and support music students and music education in Indian River County. To date, the Indian River Symphonic Association (IRSA) has awarded over $150,000 in Scholarship grants to 34 Indian River County graduating seniors. IRSA continues to award such scholarships through the Scholarship Foundation of Indian River County (SFIRC) to high school graduating seniors who plan to attend an accredited college or university and major in music.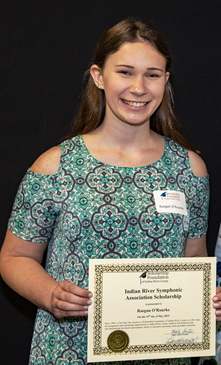 We are pleased to announce that the recipient of our SFIRC scholarship this year is Raegan O'Rourke, an accomplished flutist in her senior year at Sebastian River High School and who will be attending Florida State University as a Music Education major. To learn more about the SFIRC please visit www.SFIndianRiver.org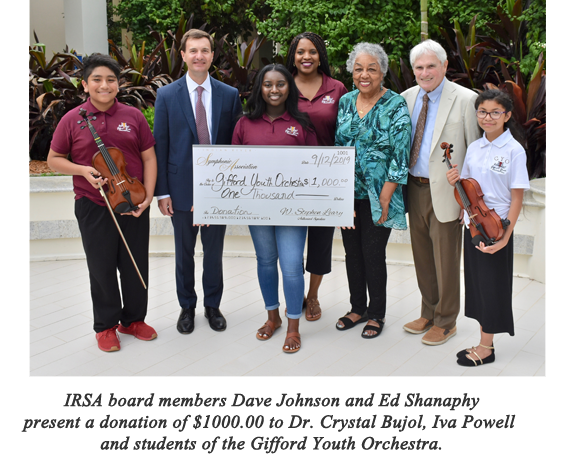 This year, in addition to gifting an award through the Scholarship Foundation of Indian River County, the Symphonic Association is launching a program supporting local music programs and schools throughout the county with special assistance grants. In 2019 we donated $11,000.00 to eight different programs: the Gifford Youth Orchestra, Vero Beach High School Orchestra, Storm Grove Middle School Orchestra, Oslo Middle School Orchestra, Sebastian River Middle School Band, Indian River Charter High School Orchestra, Sebastian River High School Band, and the Gifford Middle School Orchestra.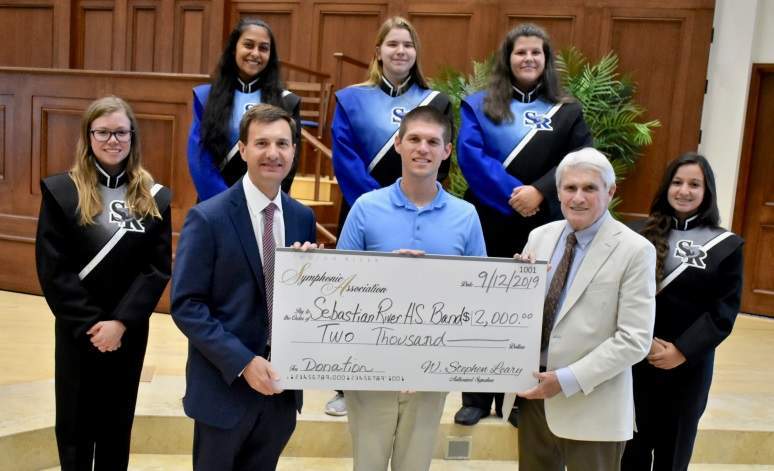 Your continued generosity and support, and the enthusiasm of our concert audiences, allow us to encourage these young, aspiring musicians, fostering their love and appreciation of good music.